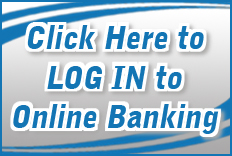 Enjoy the convenience of accessing your account information 24 hours a day, seven days a week through the internet. Impact Bank Online Banking is quick, simple and secure. You can easily manage your finances online and save valuable time.
What does Personal OnLine Banking enable you to do?
With Personal OnLine Banking you can use the internet to do virtually anything you can do in person at Impact Bank.
Check your balances. view real-time balances for your Impact Bank deposit accounts and personal loans(1). Running balances enable you to follow your balances with each transaction.
Monitor account activity Conduct searches of a specific transaction that have occurred on your accounts. See details and sort transaction to categorize them to track expenses and quickly view specific items.
Transfer funds. Schedule transfers, including future-dated transfers, between Impact Bank accounts at a frequency you select, keep tabs on pending transfers.
Order Checks. review your last check order, then place the same order or select a new style. See how your checks will look before you order.
Stop payments. Place a stop payment on a check that has not yet cleared your account, review history for each stop check request.
Create alerts. Set up e-mail alerts to notify you when an account balance reaches a designated amount, when a transfer is complete, when a check clears or when a time deposit (CD) matures.
View statements and images. Download your monthly statements and view images of transactions. elect to go paperless when you activate e-Statements and you'll protect the Earth's environment wile uncluttering your home environment.
Communicate with Customer Service. From within the service, send secure messages to and receive secure messages from Impact Bank OnLine Customer Support.
Pay your Bills. Add Impact Bank OnLine Bill Pay and enjoy even greater convenience. Pay your bills online - at the same time and place that your are already managing your Impact Bank accounts
Enroll in Mobile Banking. Access and manager your Impact Bank accounts from your phone or mobile device. View account balances, pay bills, transfer funds, deposit checks and locate nearby ATMs.
Personal OnLine Banking provides you with FREE, secure, unlimited online access to your Impact Bank checking accounts, savings accounts, time deposits (CDs), IRAs, personal loans and Bill Pay.
(1) Unprocessed ATM and debit card transactions may not be reflected in your balance. You may have issued some checks, have additional purchases or made additional transactions which are not reflected in your balance. A portion of your balance may not be available for immediate withdrawal.